Welcome to Life and Healthy Living, the online haven where we, Alan and Amanda, share our passion for nurturing our bodies, minds, and souls. We are so glad you've found your way to our blog, and we hope that our experiences, insights, and recommendations will inspire you to embrace the journey towards a healthier and more fulfilling life.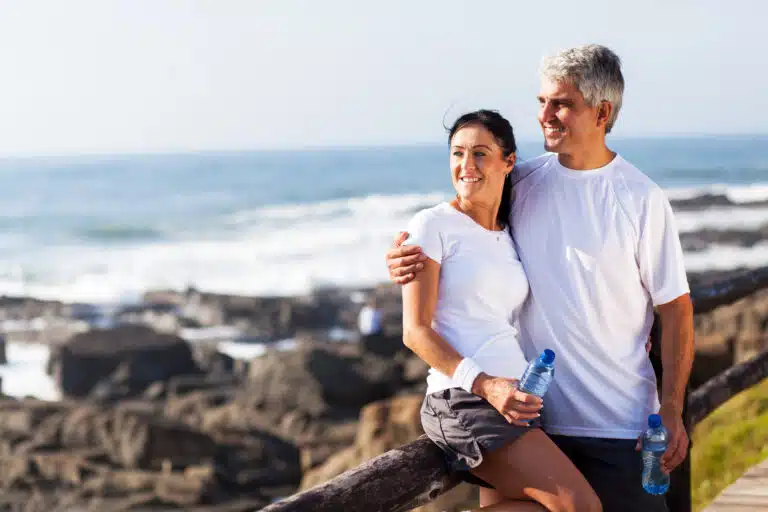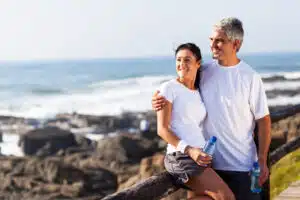 As a married couple and the proud owners of Life and Healthy Living, we've made it our mission to take care of ourselves as best we can. This commitment has spanned many years and has led us through a roller coaster of experiences – from illness to injuries, training dilemmas to confidence issues. Through it all, we've learned the importance of perseverance and the power of self-care.
Our blog is a labor of love that we've cultivated to offer you help and assistance in taking care of yourself, using our own experiences as the foundation. From our personal highs and lows to the many hurdles we've had to overcome, we strive to share what has worked for us in the hopes that it might resonate with you.
Alan and Amanda
At Life and Healthy Living, we prioritize quality at reasonable costs above all else when it comes to the products we use or endorse. We understand that taking care of oneself doesn't have to break the bank, and we are dedicated to helping you find that perfect balance between quality and affordability.
Our advice is always heartfelt and genuine, but we want to remind you that if you're ever in doubt, seeking professional advice is the best way to be certain. We don't claim to have all the answers, but we're here to support and guide you as you navigate your own wellness journey.
As part of our commitment to your well-being, we will recommend a variety of products, foods, resources, and even clothing, always using the belief that we have used them or would recommend them for ourselves. We believe in living by example, and we want you to trust that the recommendations we make come from a place of personal experience and genuine care for your well-being.
Amanda:
Hello and welcome to "Life and Healthy Living", my name is Amanda, your wellness journey guide, hair aficionado, and your everyday cheerleader.
With multiple feathers in my cap, I pride myself on being a qualified hairdresser and a dedicated care worker. My journey has been a wonderful blend of people, stories, and transformations, all of which have made me passionate about healthy living and well-being.
In my quest for balance and tranquility, I have found solace in the power of crystals. These little wonders have not only adorned my surroundings, but have also been constant companions in my daily life, aiding me in navigating stress and boosting health. Their healing power has transformed my life, and I can't wait to share the wisdom I've gained from these shimmering stones.
As someone who believes in the importance of nourishing your skin, you'll often find me trying and reviewing various skin lotions. My skin care journey has seen a lot of trial and error, so rest assured, the advice you receive here is tried, tested, and true.
The core ethos of my part in this blog is about sharing my experiences and advice based on things I am trained at and products I use. My insights will be tailored to help you live your life to the fullest, feel great about yourself, and glow from the inside out. Whether it's advice on a new haircut, how to incorporate crystals into your daily routine, or finding the right skin lotion for your needs, I'm here to assist.
With my professional background and personal experiences, I aim to offer not just relatable and engaging content but also trusted, well-researched, and credible advice.
Welcome to the journey of "Life and Healthy Living". I'm excited to be part of your wellness story!
Warmly,
Amanda
Alan:
Hello, I'm a lover of life, an advocate for healthy living, and your friendly health product enthusiast.
I wear a multitude of hats in my life: I'm a qualified engineer, a savvy business owner, and a wellness aficionado. My engineering background has shaped me to be analytical, inquisitive, and problem-solving. Owning a business, on the other hand, has helped me understand the dynamics of the market, the necessity of customer satisfaction, and the vitality of sustainable practices.
But, my true passion is health and wellness. Over the years, I've grown increasingly interested in health products and their potential to enhance our quality of life. From managing everyday stress and combating snoring to navigating the discomfort of hemorrhoids, I've personally tested and reaped the benefits of various health products.
While I'm not a medical professional, I firmly believe in sharing the knowledge I've gained through my personal experiences and engineering background. My approach is simple – I only recommend products I've tried and tested, and only offer advice on matters I'm adequately trained in.  That's why every piece of advice, review, or tip you'll find on "Life and Healthy Living" is backed by my personal experience, professional knowledge, or authoritative sources.
So, welcome to my blog! Let's embark on this journey to healthier, happier lives, one post at a time. Remember, your health is your wealth. Here's to a life full of vitality, comfort, and well-being!
Disclaimer: Although I strive to provide accurate and helpful information, the content on this blog should never be used as a substitute for professional health advice. Always consult a healthcare professional before starting any new health regimen or treatment.
Best Wishes
Alan
So, join us on this journey to embrace life and healthy living, as we share our stories, tips, and recommendations in the pursuit of happiness and wellness. We invite you to become a part of our supportive community, and we look forward to growing together and learning from one another.
We understand that every individual's journey is unique, and that's why we are committed to offering diverse content that addresses a wide range of topics. From nutrition and exercise to mental health and self-care, our blog aims to provide you with the tools and inspiration you need to make informed decisions about your well-being.
We are firm believers in the power of community, and we encourage you to engage with us and our fellow readers through comments and social media. Share your own experiences, insights, and questions – let's create a space where everyone feels welcome, heard, and empowered to live their best life.
As we continue to evolve and grow, we are always open to your feedback and suggestions. If there's a topic you'd like us to explore, a product you'd like us to review, or if you simply want to share your thoughts about our blog, please don't hesitate to reach out to us. Your input is invaluable and helps us shape Life and Healthy Living into a resource that truly resonates with our readers.
We are so grateful to have you as part of our Life and Healthy Living family, and we can't wait to see where this journey takes us all. Remember, the road to well-being is not always a straight path, but with persistence, love, and support, we can all achieve the healthy and fulfilling lives we deserve.
Stay happy, stay healthy, and never forget – we are in this together.
With love and gratitude, Alan and Amanda
e. alan@lifeandhealthyliving.com   e. amanda@lifeandhealthyliving.com
w. lifeandhealthyliving.com